How to do this remote measurement
To perform the remote experiments, please turn on the JavaScript and assign the pop-up windows.
To start the remote measurement, choose "Sign up a measurement".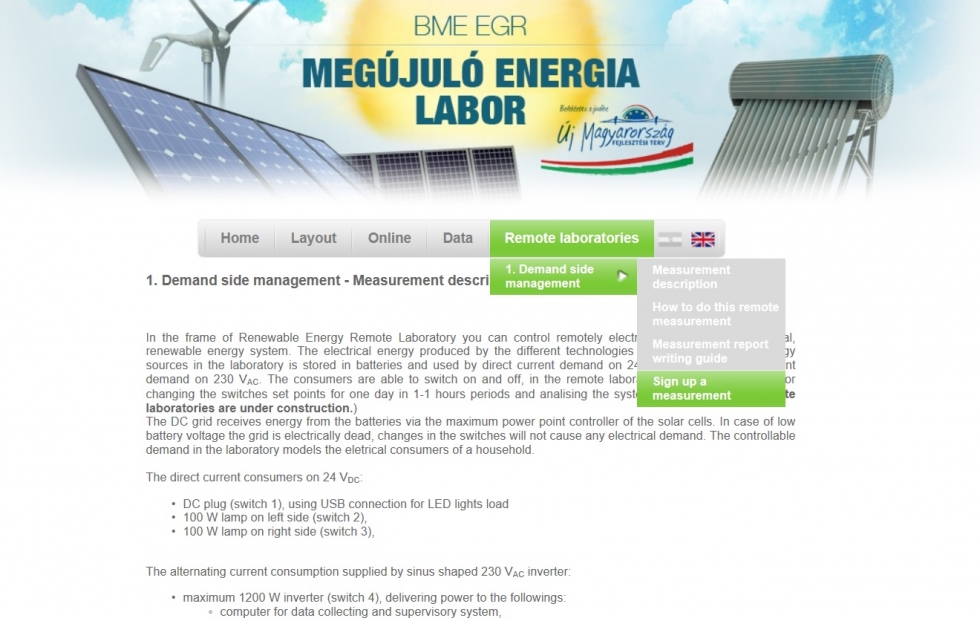 After the registration, you can log in.

After login, click on "My profile".

In the calendar you can choose the date and the time (hours on the right side) by pressing "Next".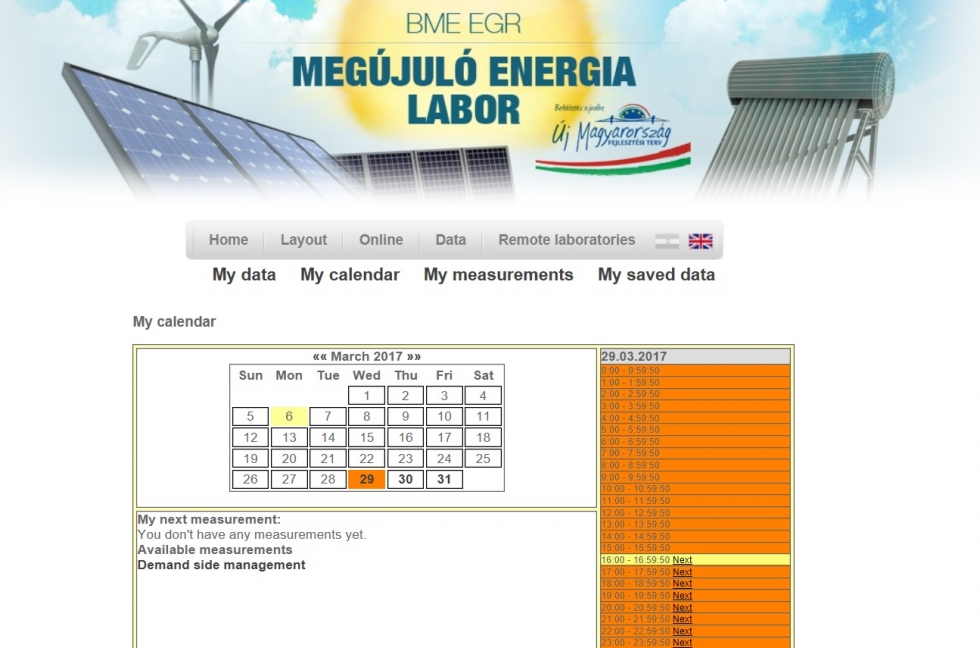 You can accept and confirm your registration for this remote measurement in the chosen time interval, with "OK" button.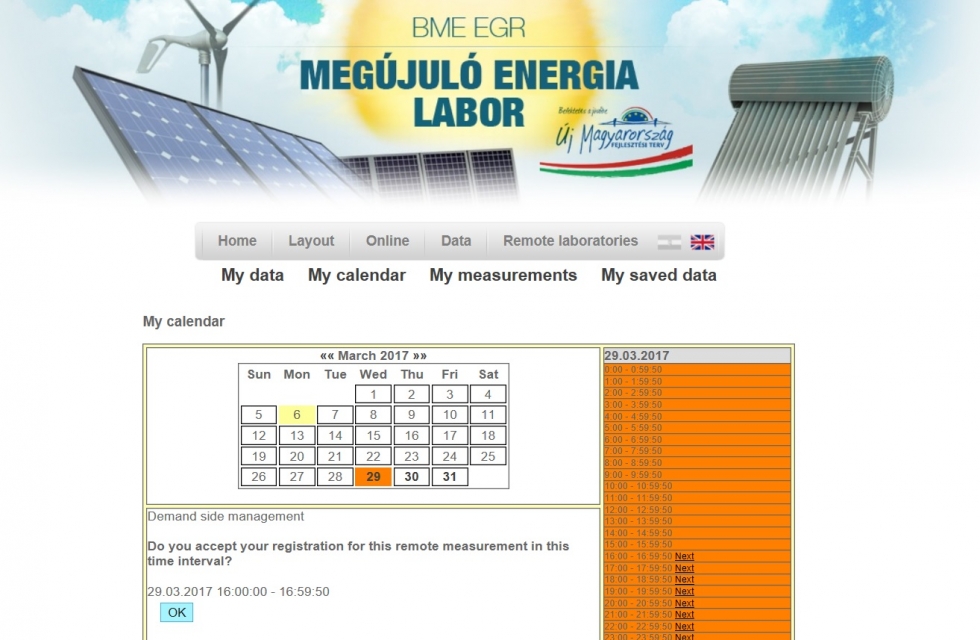 In "My measurements" you can check your chosen time interval and measurement after the system accepted your request, and on this page you can start the measurement.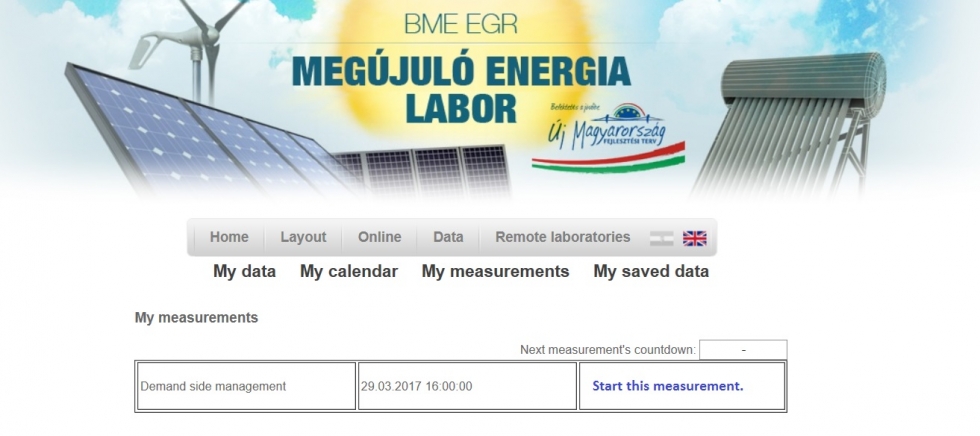 The test will open in a new window, where you can switch on and off four electrical consumers according to "Measurement report writing guide":
This remote masurement is in test phase. You can send reflection and complain for us to the dory at energia.bme.hu e-mail address.